【Additional Information】 The complete schedule for the Chasing the Horizon European Tour has been set!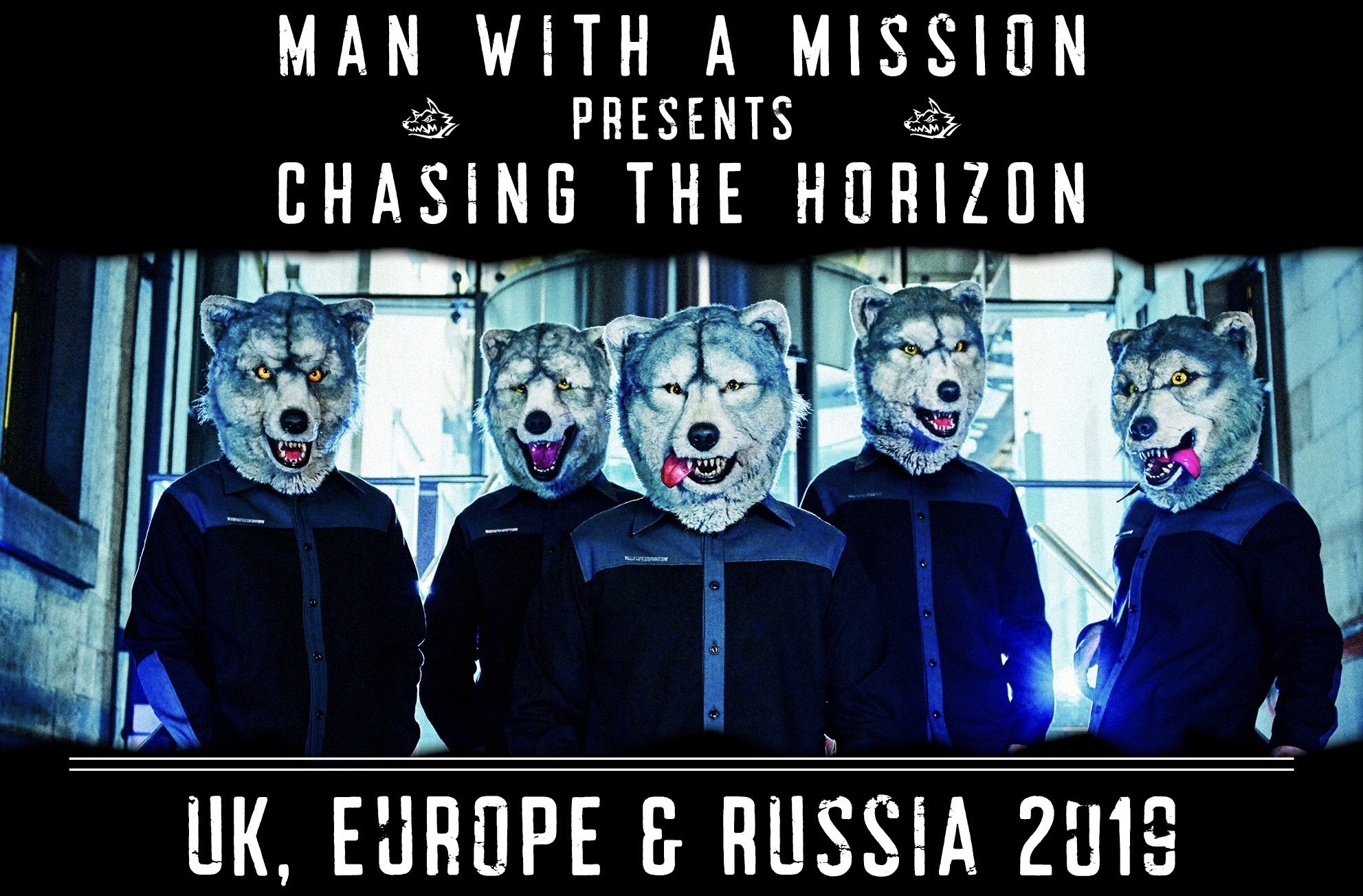 The European Tour will be held with the addition of German shows!
Announcing the complete schedule for this tour, which will span the four countries of the UK, Germany, France, and Russia!


MAN WITH A MISSION presents
Chasing the Horizon European Tour 2019

2/27 ACADEMY3/MANCHESTER(UK)
2/28 ULU/LONDON(UK)
3/3 DAS BETT/FRANKFURT(GER)
3/4 BACKSTAGE/MUNICH(GER)
3/7 HELIOS 37/KOLN(GER)
3/8 LA MACHINE/PARIS(FRANCE)
3/10 HAFENKLANG/HAMBURG(GER)
3/11 LIDO/BERLIN(GER)
3/14 GLAVCLUB/MOSCOW(RUSSIA)
3/15 ZAL/ST PETERSBURG(RUSSIA)


Looking forward to seeing you soooooooon!!!!!!