[How to watch with Streaming+] How to watching with Streaming+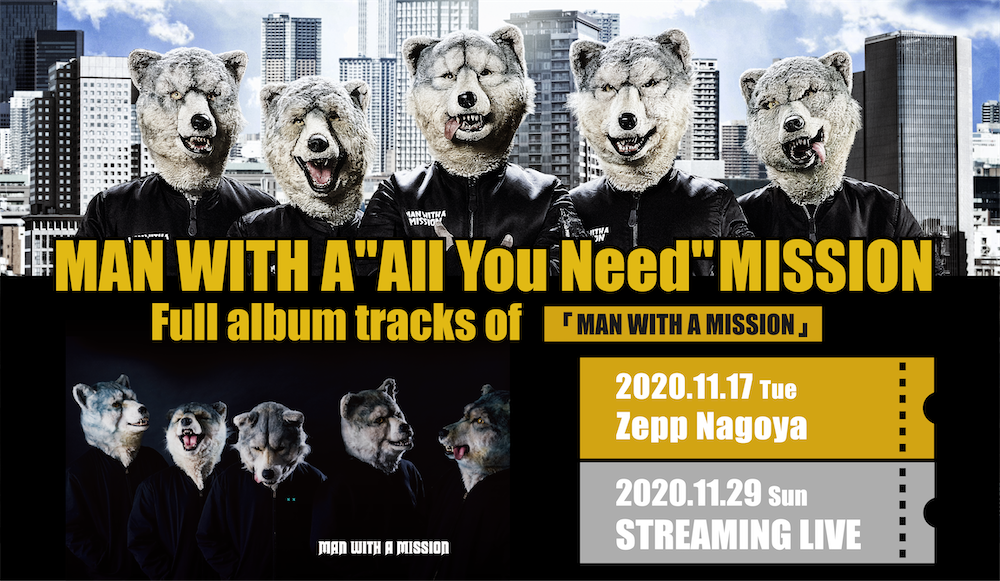 ‖Live stream information

When using Streaming+

Live Stream Date and Time
Sunday, November 29th, 2020, 8:00 p.m.~

Archive stream period
From Sunday, November 29th, 2020 when the streaming ends until Thursday, December 3rd, 2020

*Subject to change. We ask for your understanding in advance.
*If you begin watching from the middle, the live stream will continue from that point and cannot be rewound and replayed.
*You can rewind during the archive viewing period after the live streaming ends, so if you want to watch from the beginning, please come back and try again during the archive viewing period.

Ticket sales period: November 14th (Sat) 12: 00 - December 5th (Sat) 18:00
*From 2 days before the streaming date, sales will be only via credit card payment.
FUN WITH A MISSION members only sale
FC special price: 1,000 yen (tax included)
*
The application page below can only be accessed by members.
*
How to register as an FC member
Here
Please confirm.
Register here
General sale
General sale price: ¥ 2.000 (tax included)
Register here



Please be aware

*Recommended environment: Please be sure to prepare the recommended environment at the time of purchase. Also, make sure that the terminal and its software are without malfunctions or damage. We cannot provide any support other than the recommended environment.
*Viewing method: After confirming payment, we will inform you of the viewing URL by e-mail (or press "QR ticket display" from the e-plus application status inquiry), so please log in with the e-plus ID / PW at the time of purchase.
*Communication environment: A high-speed and stable internet connection is required to watch videos. Be sure to check in advance whether your location is outside the service area or where the signal is weak, as well as whether there is packet remaining capacity. We do not take any responsibility if the customer is unable to watch due to their own communications situation.
*Security Measures: E-plus login IDs / PWs are to be managed strictly at your own risk and must should never be shared with others.
*We will make all best preparations for streaming, such as equipment and lines, but due to the nature of streaming, there is a possibility that accidental suspension or video distortion may occur. Please note that the ticket fee will not be refunded even in such cases.
*
※ If you watch from the middle of the video during live distribution, you will continue watching from that point. You cannot rewind and replay. In addition, the act of distribution to a third party using the Internet, etc. (transferring or lending a copy to the public regardless of whether it is paid or free of charge) is an infringement of rights (criminal act) for which you may be subject to legal liability.
*Commercial use of live video streamed at restaurants, halls, etc., regardless of whether it is paid or free of charge, is prohibited.
*After purchasing the ticket, the performance cannot be canceled, changed or refunded due to reasons other than postponement or cancellation.
*Purchase, transfer, and resale of tickets for business purposes (online auctions, ticket sales sites, ticket shops, etc.) are strictly prohibited under any circumstances.
*If you have any questions about viewing methods or purchasing tickets, please contact the following.

■ Streaming + User's Guide
https://eplus.jp/sf/guide/streamingplus-userguide

■ Inquiries about purchases
http://support.eplus.jp/

■ Inquiries about viewing
https://eplus.jp/sf/guide/streamingplus-userguide/qa