MAN WITH A "All You Need" MISSION ~Full album tracks of "MAN WITH A MISSION"~ Live stream ticket info announcement!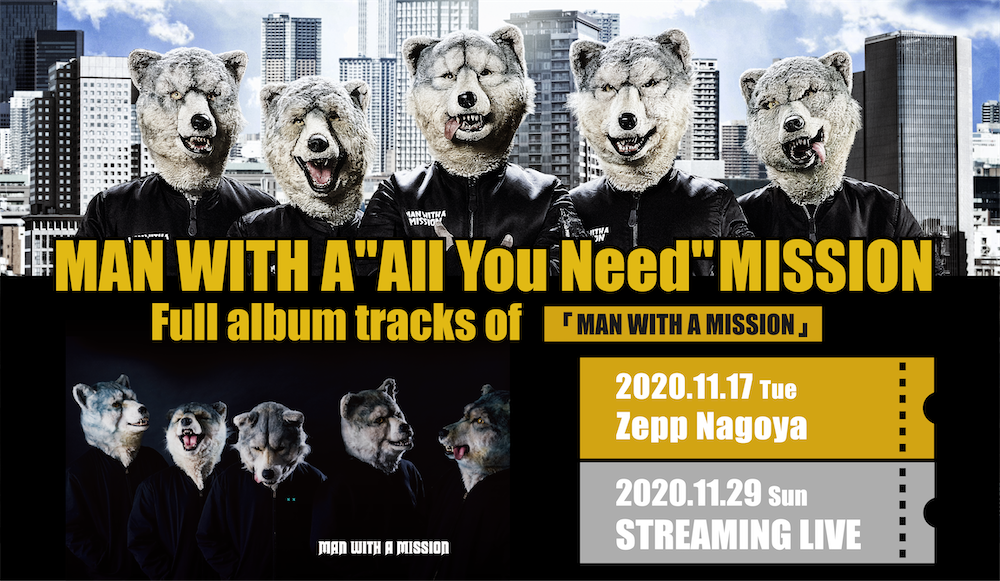 Today we are starting ticket sales and releasing detailed info for the live stream of the concert at Zepp Nagoya featuring "All You Need," which is set to release on November 29th!

This time you can also watch the beginning of the stream for free!

* Details of free delivery will be announced at a later date.

(The free stream is only a portion of the total broadcast, so those who wish to watch the entire event should be sure to purchase a ticket ahead of time for the paid stream viewing room. In addition, please note that the stream archive will not be available for the free stream. )



‖Live Stream Information


Live Stream Date and Time
Starting at 8:00pm on Sunday, November 29th, 2020

Stream Archive Availability Period
From when the stream ends on Sunday November 29th, 2020 until Thursday December 3rd


* Subject to change. Please note.
*Please note that the stream archive will not be available outside of the designated time period.


‖Tickets and Live Stream Info


* After carefully reviewing the streaming details and precautions below, click the button at the bottom of the page to proceed to the registration page.
*Please note that the process for purchasing tickets and watching the stream differs between each streaming site.