[How to watch on SHOWROOM]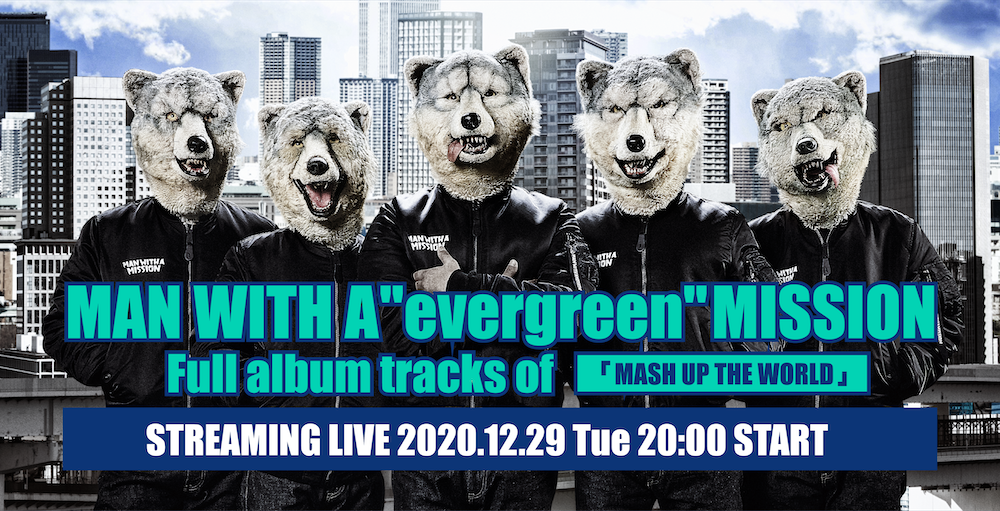 ‖ Live Streaming Information

When using SHOWROOM

Live Stream Date and Time
Starts at 8:00pm on December 29th, 2020 (Tue)

Stream Archive Availability Period
From Tuesday December 29th, 2020, after the stream ends, until Sunday January 3rd

During this period, we will stream at the following times on each day.
AM: From 12:00 a.m. - / 3:00 a.m. - / 6:00 a.m. - / 9:00 a.m. -
PM: From 12:00 p.m. - / 3:00 p.m. - / 6:00 p.m. - / 9:00 p.m. -

*Subject to change. Please note.
* Please note that you will not be able to watch outside of the specified times during the archive period.
* If you are watching from outside of Japan, you can access SHOWROOM via your PC's browser or through the SHOWROOM app. A stable internet connection (Wi-Fi, etc.) will be needed. However, in some cases, it may not be possible to watch due to a particular country's network restrictions or security level.

In addition to what is outlined above, to purchase tickets you must be able use the SKIYAKI TICKET app without any issues in order to buy streaming tickets from SKIYAKI TICKET.


‖ Tickets and Streaming Info

Ticket Sales: SKIYAKI TICKET
Live Stream: SHOWROOM

Ticket Sales Period
From December 10th (Thu) at 12:00pm until 7:00pm on January 3rd (Sat)
Fan Club Members Only: 1,000 yen (tax included)
General Tickets: 2,000 Yen (with tax)
Click here for ticket orders

*Tickets orders using convenience store or PayPal payments can be made up until December 30th (Wed)
*Credit card payments for ticket orders are available until 7:00pm on January 3rd (Sun).
* Please see here for the Fan Club Member (400 yen per month *plus tax) registration process.


‖ Streaming Room



‖ Precautions and instructions for watching the paid stream


We will issue a serial code via the SKIYAKI TICKET app to customers who purchased a paid subscription ticket for SHOWROOM. Please check the "Reference Number" column displayed near the QR on the app .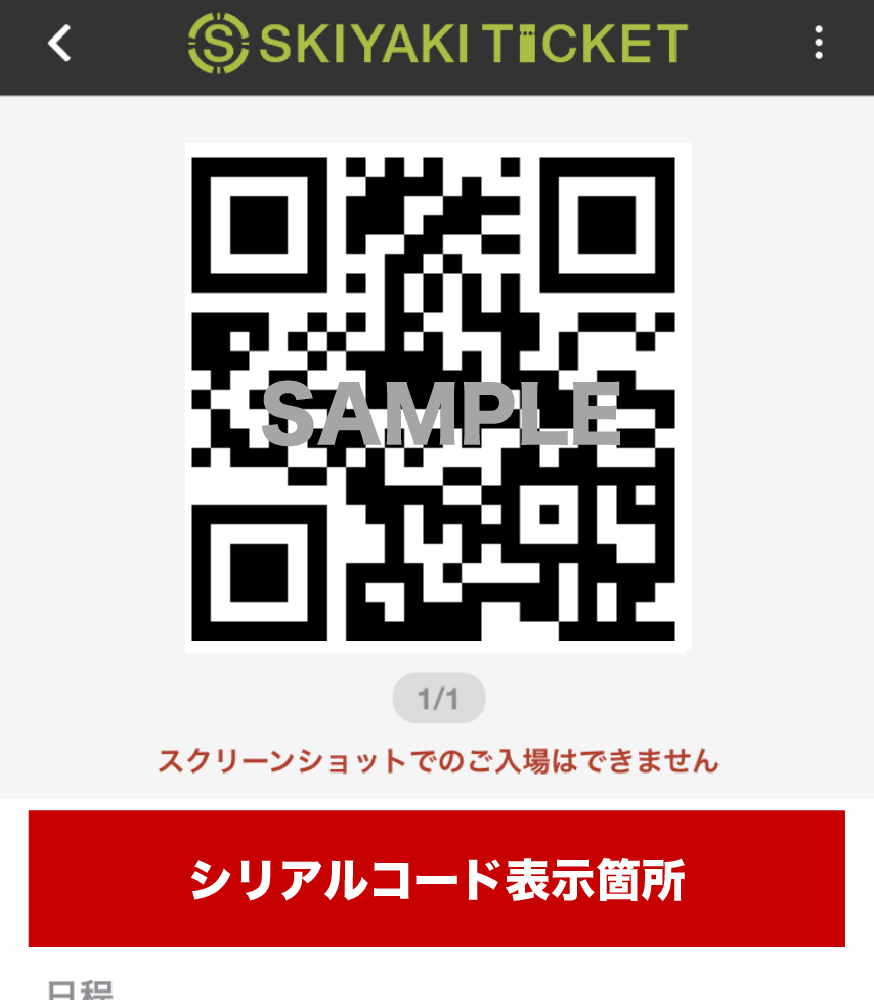 Enter the serial code on the SHOWROOM streaming page to watch the stream.

※ Please be sure to exclude the "Number" when entering the serial code as it will result in an error and will not be authenticated.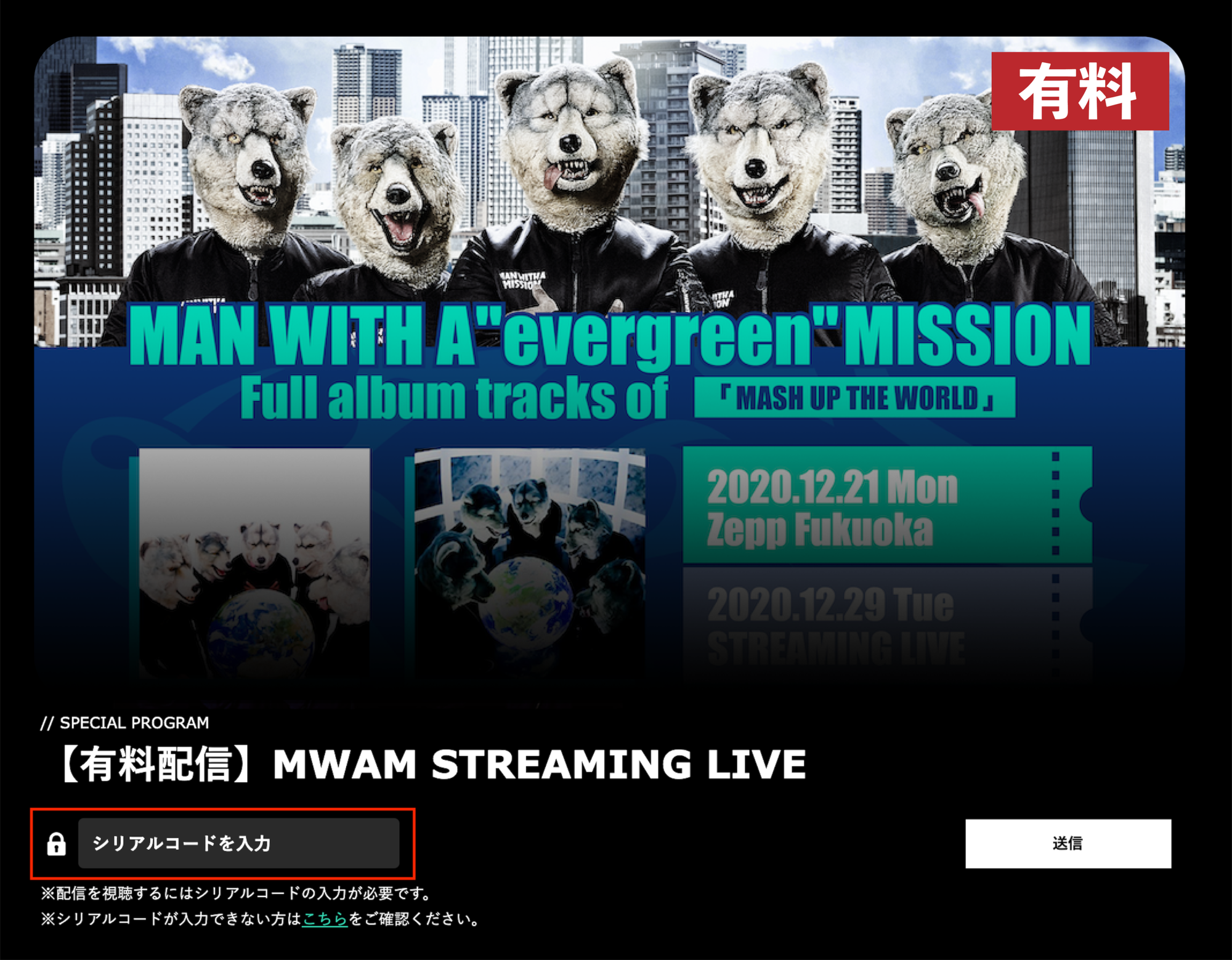 ※It may take up to 10 minutes for the serial code to be sent after purchasing your ticket, so please allow plenty of time for your ticket purchase.

How to watch in SHOWROOM

1 Please access and log in to the MWAM exclusive streaming page on SHOWROOM. Please register for new account if it is your first time using SHOWROOM.

2 Go to the serial code input field and then please enter the serial code you received when you purchased the ticket.

3 You will then be able to watch the concert stream.


Paid Stream Precautions

※ A serial code will be issued for each ticket. Once used, the serial code cannot be used again with a different SHOWROOM account.
※ The serial code is displayed in the "reference number" field in the SKIYAKI TICKET app.
※ Please leave the "Number" off when entering the serial code.

* The serial code can be entered before the stream begins. Please enter the serial code as soon as possible and wait for the stream to begin.
* Please note that you will be unable to view the stream if you share the serial code with others.
* To prevent unauthorized access, the serial code cannot be reissued. Thank you for your understanding.
* Please make sure to check if you are able to log in or enter the serial code in advance as we will not be able to respond to inquiries such as "unable to log in" or "unable to enter the serial code" on the day of the live stream.

* Once purchased, there are no changes or refunds available.
* Please note that this will be the case even if you were not able to view the stream.
* If you're using the SHOWROOM app version, once you go to the streaming page, tap on the "SHOWROOM App owners" button to launch the app and enter the serial code.
* If you have entered a serial code into your SHOWROOM account that you did not intend to, or if you have lost your account, we cannot reissue it. Please keep your account information in a safe place.


Additional information for watching

* Go to the SHOWROOM Frequently Asked Questions page.

We recommend that you use a good connection, such as LTE or Wi-Fi, when watching this video.

ーWhat is the recommended setup for watching and playback?
ーThe video won't play properly.
---


How to order tickets

Purchases are made through the E-ticket service SKIYAKI TICKET.

Purchases are made online at the SKIYAKI TICKET website, and E-tickets are issued via the SKIYAKI TICKET app. Review the following for details about the purchase process before buying tickets from SKIYAKI TICKET.

See here for details
---


How E-tickets are issued

Please review the following for details on how E-tickets are issued.

See here for details
---


Inquiries regarding how to purchase tickets (serial code)
https://ticket.skiyaki.tokyo/faqs

Inquiries about watching the stream
https://www.showroom-live.com/inquiry/